The Coastal Museum Bangsbo Fort lies in 82 meters height with a formidable view of Frederikshavn and Kattegat. In clear weather you can see as far as to Skagen, Sæby and the island of Læsø. Bangsbo Fort consists of a fortress built by the German occupation during the Second World War. The fortress was later expanded by the Royal Danish Navy during the Cold War.
Bangsbo Fort has thus been used during two historical periods, which is quite unique in comparison with other fortresses from the German occupation in Denmark.
---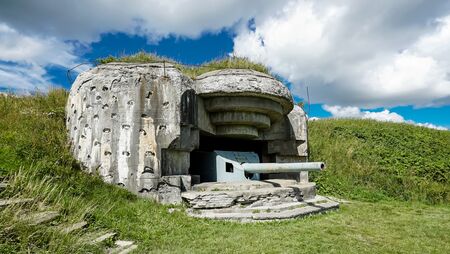 Bunkermuseet består af en række udstillingsbunkere som formidler fortets rolle under den tyske krigsmarines tilstedeværelse 1940-45.
På rundvisningen, der ca. varer en time, fortæller guiden om udsigten, bakkerne og fortets historie. I to af fortets mange bunkere får man et indblik i hvad en bunker egentlig er.