The Coastal Museum of Skagen is a combined open air and exhibition museum. Here you can visit three historical Skagen houses from three different architectural periods defined by different colours: The Black period (until approximately 1875), the Yellow period (approximately 1875-1907) and the Red period (from 1907).
Apart from the historical houses you can also see special exhibitions on fishing, maritime rescue service and seafaring. The exhibitions provide an introduction to the interesting history of Skagen and to the dramatic life by the coast.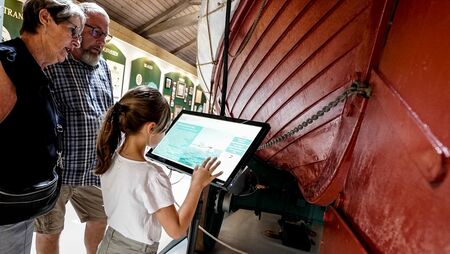 All year round the Coastal Museum provides a wide range of guided tours, talks, activities for children in school holidays etc.
During summer the museum provides a guided tour and ride with a historical Bedford Bus for 1½ hours. The tour starts and ends at the museum.
The Museum has a nice café and a museum shop, where you can find different books, souvenirs etc.
GUIDED TOURS
Should you be interested in booking a guided tour in English please send a request to info@kystmuseet.dk
Welcome to a fascinating journey through the history of Skagen.